We have seen the inspirational quotes encouraging us to get out and do something different—something we wouldn't normally do. One of my favorites is, "Life Begins at the End of Your Comfort Zone," by Neale Donald Walsch.
We know it's important to push the boundaries of our comfort zone, and that when we do, it's kind of a big deal. But what is the "comfort zone" exactly? Why is it that we tend to get comfortable with the familiar and our routines? What benefit do we obtain from breaking out of our comfort zone?
There's actually a lot of science that explains why it's so hard to break out of our comfort zone, and why it's good for us when we do it. With a little understanding and a few adjustments, we can break away from our routines and do great things. Let's get started!
Optimal Anxiety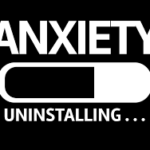 The idea of the comfort zone dates back to 1908, with a classic psychology experiment by Robert M. Yerkes and John D. Dodson. They found that a state of relative comfort created a steady level of performance.
If you're a go-getter like me, looking to make the magic happen, you are looking to maximize performance. We need a state of relative anxiety—a space where our stress levels are slightly higher than normal. This space is called "Optimal Anxiety," and it's just outside our comfort zone. Can you think of a time when you operated within "optimal anxiety?"
However, too much anxiety and our performance drops off sharply! Anyone who has ever pushed themselves to get to the next level, knows that when you really challenge yourself, you can turn out amazing results. More than a few studies support this idea. However, pushing too hard can actually cause a negative effect. Reinforcing our natural tendency to return to an anxiety neutral state, the "comfort zone." This fine line between optimal anxiety and too much anxiety is why it's so hard to kick our brains out of the comfort zone.
Breaking Free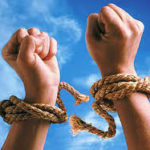 So we learned that optimal anxiety is that place where your mental productivity and performance reach their peak. What's the incentive to pushing ourselves to that next level? Here is what you get once you're able to step outside of your comfort zone:
Productivity
Comfort kills productivity because without the sense of unease that comes with deadlines and expectations, we tend to do the minimum required to get by. We lose the drive and ambition to do more and learn new things. Pushing personal boundaries helps you hit your stride sooner, get more done, and find smarter ways to work.
Flexibility
You'll have an easier time dealing with new and unexpected changes. By taking risks in a controlled fashion and challenging yourself to things you normally wouldn't do, you experience uncertainty in a controlled, manageable environment. Choosing to live outside your comfort zone better prepares you for when life changes force you out of it.
Creativity
Seeking new experiences, learning new skills, and opening the door to new ideas inspire us and educate us in a way that nothing else can. Trying new things can make us reflect on our old ideas and where they clash with our new knowledge, and inspire us to learn more and challenge our biases, our tendency to only seek out information we already agree with. A positive, uncomfortable experience can help us brainstorm, see old problems in a new light, and tackle the challenges we face with new energy.
The benefits you get after stepping outside of your comfort zone have a domino effect throughout your personal and professional life. There's an overall self-improvement you get through broadening your horizons: the skills you're learning, the new foods you're trying and the new avenues you're exploring.
Once you begin stepping out of your comfort zone, it does get easier. You become accustomed to that state of optimal anxiety. It becomes normal to you, and you're willing to push farther before your performance falls off. As you challenge yourself, your comfort zone adjusts so what was difficult, and anxiety-inducing becomes easier as you repeat it.
Contact Alpine Small Business Solutions to discuss what we can take off your plate to help you reach your level of optimal anxiety.