As a leader and entrepreneur, you will find one of the biggest challenges to be delegating tasks. In 2013, Stanford University conducted a survey which exposed the fact that 37% of chief executives struggle and are working to improve on delegation skills. Outlined are five disadvantages that might be keeping you from reaching your delegation goals. To overcome these barriers, we must first identify them.
It Takes Time & Mentoring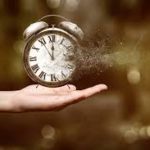 We all know that time is money, and we are always looking for ways to save time and be more efficient in what we do. Those voices in your head are telling you that you don't have the time to adequately explain or teach the skills for the task at hand to your team member. The good news is, delegating task actually saves time. It might take holding their hand and teaching them all the nitty gritty at first, but once they have it down, that is one less task on your plate in which you can focus your efforts on more important business goals.
Loss of Control
Admit it, we can all be a bit of a control freak at times. Many business owners have a long history of making things happen with their own skill and determination. Even though business owners think they can do the task better, your business will not be successful if there's a leader micromanaging everything. A way to overcome this is by providing planned accountability amongst your team members, which will calm your anxiety. Besides, you may find out that one of your team members discovers a new, more efficient method of completing the task at hand!
Delegating Yourself Out of a Job or Losing Tasks You Enjoy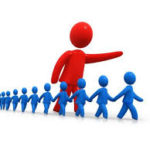 Another barrier business owners may come across is the fear that you are going to train yourself out of a job. Or maybe there's a reoccurring task that you enjoy but you offloaded it to a team member. This is a great problem to have! Now that you have less on your plate you can move to a higher position, take on more challenging tasks, or focus on those business development plans you never had the time for. You will also be rewarded by seeing others succeed because of your coaching.
Lack of Confidence/Faith in Your Team
Leaders may be hesitant to delegate tasks because they don't have confidence or faith in their team members. It's okay to feel this way, but it's something you must overcome for successful delegation. Start small, take small risks and set your team up for success. Successes early on will give you the courage to delegate more and more in which you can gradually increase the complexity of tasks assigned. Be sure to thoroughly prep your team because the more prepared they are, the less worried you will be! Additionally, your team may lack the confidence in themselves, or they are worried they won't do well. By starting small together, you can inspire confidence and trust side by side.
Asking for Help is a Sign of Weakness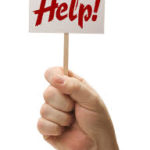 Asking for help sucks, and you might feel like it's a sign of weakness, when really it is a sign of strength and trust. We are only human, and we can't do everything by ourselves. Often it is fear that fuels this anxiety: Fear of over-stepping. Fear of appearing too needy. Fear of imposing. Fear of revealing our struggle and having people realize we don't have it all together after all. When we support other people to be more successful, we discover opportunities for collaboration that ultimately enable us to be more successful ourselves. Besides, didn't you hire a team of talented people? Leverage their capabilities, you will be surprised!
To tackle the fear and uncertainty associated with delegation, you need to lay the groundwork for success. Clarify the work that needs to be delegated. Which tasks can realistically be handled by other team members? Also determine the tasks that must be done by you, and only you. Be sure to communicate with your team the objectives and goals of each task so they know what is expected of them and how it fits in with the larger picture. Be sure to set deadlines and milestones and/or the frequency of checking up on their work. Be open with communication and make sure that your team understands they can turn to you and that it is ok to ask questions and further guidance.
Have some tasks you need to delegate-Let's talk!